Our story started 26 years ago when four young information technology enthusiasts decided to established Tronet Company. Two of them – Ondrej Smolár and Vladimír Šikura – are still active in running the company. Even at that time they felt thanks to their competence, broad mindedness, creativity and the ability to understand the businesses of their clients they are able to innovate and push their IT projects forward.
In 2003 Tronet formed a joint venture with Soitsa SA – a Spanish company in the business of selective outsourcing for large IT companies. This is how Soitron was created.
At Soitron continuous improvement is a life style choice rather than an obligation. We always want to know more and be the best we can. We believe that a fair partnership collaboration and responsibility to our business partners and our colleagues is the foundation of our success. We care about our employees and we consider it important to also contribute to their happiness in their private and family life.
Ondrej Smolár

In 2005 Soitron bought back the shares of its Spanish partner and became the leader in Slovakia not only as a system integrator but also as a provider of IT outsourcing services.
Together with Marián Skákala who joined the company back in 2003, the leaders of Soitron full of inspiration embarked on a daring project of expanding to the European market. With subsidiaries in six countries including the Czech Republic, Bulgaria, Romania, Turkey and Great Britain, Soitron is now a leader in implementing new technologies and innovative solutions in the fields of infrastructure, Unified Communications, contact centres, security, network services, applications, It services and IT outsourcing.
Now, more than ever, Soitron's competitive edge is also our customers' competitive edge.
Management
Pavol Németh
Finance Director
Tomáš Turkovič
Outsourcing Director
David Dvořák
IT Advisory Business Unit Manager
Andrej Santai
HR and Training Centre Manager
Marianna Richtáriková
Network Business Unit Manager
Štefan Porubčan
Security Business Unit Manager
Michal Malíček
Sales Director
Martina Hummelová
Marketing Manager
Pavol Porubčan
Business Process Manager
Juraj Audi
Voice & Video Business Unit Manager
Augustin Siklenka
Cabling Business Unit Manager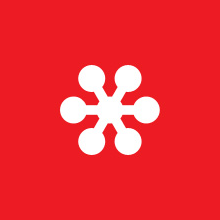 Acquired companies until 2016
Regional presence in 7 countries
We are proud of our success
Prestigious partnerships with world's leading technological companies are your guarantee of our expertise, know-how and relentless commitment to your projects. Scroll over the logos of our partners to see our certificates.